Sprinkler Repair Brooksville, American Property Maintenance has over 20 year experience doing irrigation repairs, Lawn sprinkler system repairs, sprinkler valve repairs, sprinkler head repairs and sprinkler control box.
We always give Free Estimates and all work is warrantied we also accept a wide variety of payment options Cash, Check, Credit Card, PayPal.


Broken Sprinkler Pipes
This is a common sprinkler system repair, irrigation pipes breaking due to new landscaping being put in. Another example of a broken sprinkler pipe is when the cable company decides to run some type of new cable they usually hit sprinkler pipes.
Redesign Irrigation system is another common Lawn sprinkler repair, due to a new pool. If you have decided to get a pool put into your back yard the best thing to do, is call an irrigation expert to located the irrigation pipes before the pool company just rips them out of the ground.
By not calling American Property Maintenance to located your sprinkler pipes you could be costing yourself a lot more money.
Lawn Sprinkler Valve Repairs
This is probably our number one Lawn sprinkler repair, diaphragm is bad. One of two things has happened either your sprinkler valve won't shut off or your sprinkler system zone does not work. Over time sprinkler valves just go bad the diaphragm inside wears out.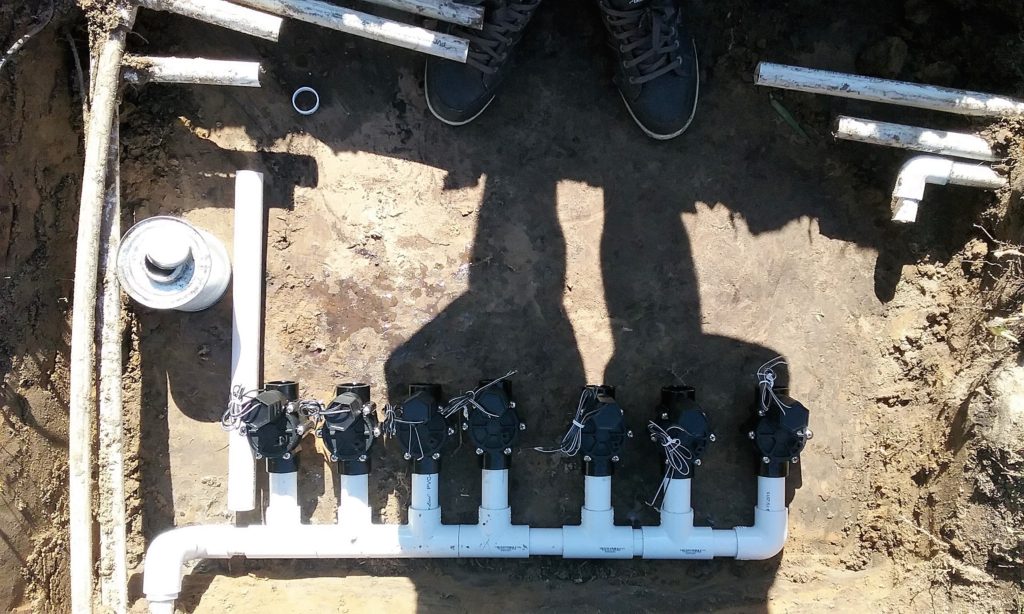 Sprinkler Repair Brooksville
Pool Revamps (Re connection after Pool install), This type of irrigation repair call is very important. Before the pool company rips out all the irrigation pipes call us. We will locate your sprinkler pipes and cap them, we do this so when your pool is finished we can just rerun your sprinkler pipes around your pool.

Patios Revamps (Reconnection after Patio install), This type of lawn sprinkler service call is just like the above explanation. If you are getting a patio put in call us first so we can locate your irrigation pipes, this will save you money when your patio is finished.
Sprinkler System Maintenance, this is very important and gets over looked by a lot of home owners. You should have American Property Maintenance come out at least twice a year to check your sprinkler system. We check for leaks under ground that can sometimes be overseen.
Below you will find a list of cities and counties American Property Maintenance provides irrigation service repairs.
Hernando, Pasco, Pinellas, Hillsborough,
Brookridge, Brooksville, Hernando Beach, Hill N Dale, Lake Lindsey, Masarytown, Ridge Manor, Spring Hill, North Weeki Wachee, Pine Island, South Brooksville, Timber Pines, Weeki Wachee Gardens