Lawn Sprinkler Repair Port Richey Fl, American Property Maintenance is a sprinkler repair business located in Pasco County. We have over 20 years experience repairing sprinkler systems, irrigation repairs, sprinkler valve repairs and much more.
We always provide Free Estimates and all work is warrantied. Call (352) 277-7834 all calls answered we also have a variety of payment options Cash, Check, Credit Card, PayPal.

Example of Sprinkler Repair Port Richey Florida
Sprinkler System Maintenance, this is very important and gets over looked by a lot of home owners. You should have American Property Maintenance come out at least twice a year to check your sprinkler system.
We check for leaks under ground that can sometimes be overseen.
Pool Revamps (Re connection after Pool install), This type of irrigation repair call is very important. Before the pool company rips out all the irrigation pipes call us.
We will locate your sprinkler pipes and cap them, we do this so when your pool is finished we can just rerun your sprinkler pipes around your pool.

Patios Revamps (Reconnection after Patio install), This type of lawn sprinkler service repair is just like the above explanation. If you are getting a patio put in call us first so we can locate your irrigation pipes, this will save you money when your patio is finished.

Drip irrigation Installation & Repair There are several different reason why we get calls about Drip Irrigation. In some cases people want drip irrigation installed in there landscaping.
Another reason is Drip irrigation Repairs, an example is the lawn company cutting the drip irrigation pipe.

Wire Location, With this service call we have to decide if locating your sprinkler wire is worth the time or if just installing new wire is the answer.
In most cases we just install new irrigation wire.
Sprinkler Valve Replacement & Repair, is one of our most common sprinkler repair service call for irrigation repairs Pasco.
The reason Sprinkler  valve replacement & repairs is our most common call is because a sprinkler valve has two main parts a diaphragm and a solenoid.
Over time a sprinkler diaphragm just wears out also by not running your sprinkler system can cause your diaphragm to go bad.
A bad sprinkler diaphragm can cause your sprinkler system to not shut off also total shut your irrigation system down.
If your sprinklers are being feed from a well, not only does well water leave brown stains on your house, driveway and any other thing the water comes in contact with.
The sprinkler pump is pulling water from the well, it's not only pulling water up from the ground but it's pulling dirt and rocks which can and will ruin your sprinkler system diaphragm.
The solenoid is on top of the sprinkler valve and has two wires coming from it, one wire is called your common and the other wire starts your sprinkler system zone. Just like any other electrical device it wears out in time.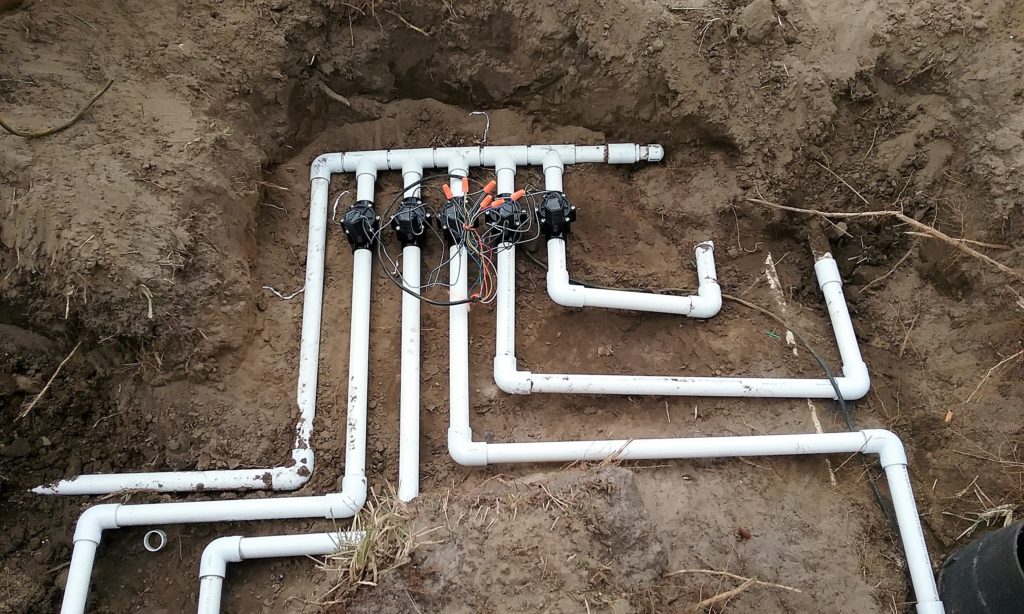 Below is a list of Counties and Cities we provide Sprinkler Repair Port Richey Fl
Pasco, Hernando, Pinellas, Hillsborough
New Port Richey, Port Richey, San Antonio, Zephyrhills, St. Leo, Wesley Chapel, Land O Lakes, Lutz, Trinity, Hudson, Bayonet Point, Aripeka, Brooksville, Elfers, Holiday, Lacoochee, Richland, Seven Springs, Shady Hills, Tarpon Springs, Trilby, Crystal Springs