Dunedin Sprinkler System Repair, American Property Maintenance has over 20 years experience repairing sprinkler systems, lawn sprinkler repairs, sprinkler valve repairs, sprinkler timer repair, sprinkler head repairs and much more 34697, 34698.
We always offer Free Estimates and all work is warrantied we also offer a wide variety of payment options Cash, Check, Credit Card, PayPal, Online.

Dunedin Sprinkler System Repair
Sprinkler valve won't shut off, This is one of the most common irrigation repairs. With that being said a lot of home owners take it upon there self to try and fix this irrigation problem.
You need a sprinkler repair company to fix this. Why?
When it comes to fixing a sprinkler valve you have to dig the valve up first and if your not careful doing this your going to cause more sprinkler repairs.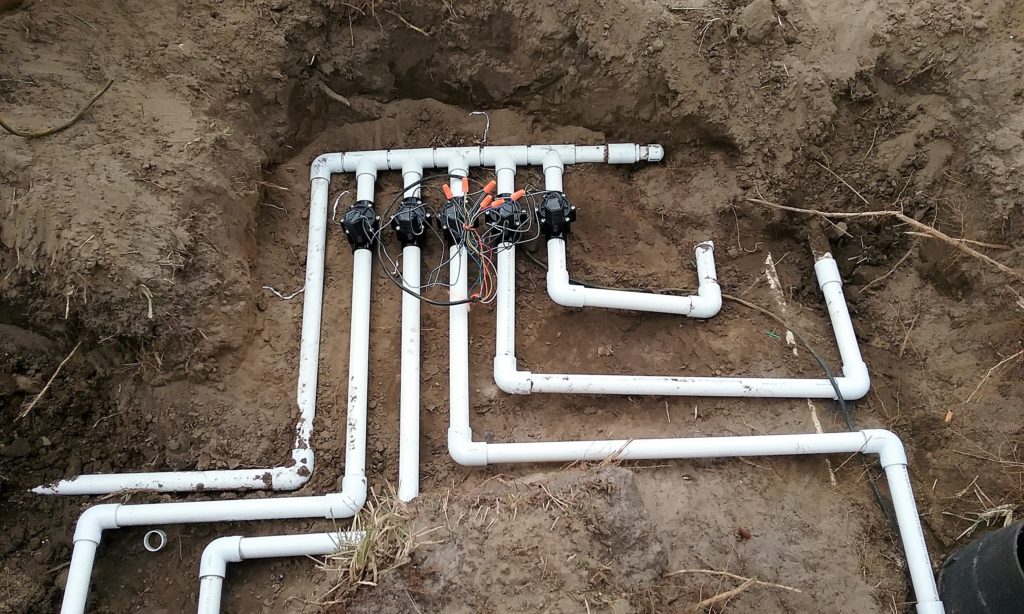 Sprinkler Control Box, This is another Lawn sprinkler repair that is common. In time your sprinkler control box just goes bad. When this happens your sprinkler system stops working automatically.
This does not mean your sprinkler won't work, you can over ride the lawn sprinkler timer by turning the sprinkler valves on manually.
How To Turn Your Sprinklers On Manually, First you need to locate your irrigation valves. Now that you have found your sprinkler valves you will see a solenoid it has two wires coming out of it.
You can turn this slowly and you will see the valve start to open up.
The zone that you opened will come on. Now it will not shut down until you tighten it. Be extremely careful opening the valve and closing the valve.
Dunedin Sprinkler System Repair
Additional Zones Added, American Property Maintenance is the leader in irrigation designs. We have been designing irrigation system for over 20 years.
When it comes to making sure your lawn is being watered properly we have you covered.
Valve, Manifold Location, This type of sprinkler repair service call can be time consuming. As an irrigation expert locating valves is something I'm really good at. We have certain tools that can help us located your lawn sprinkler valves if needed.
Pool Revamps (Re connection after Pool install), This type of irrigation repair call is very important. Before the pool company rips out all the irrigation pipes call us.
We will locate your sprinkler pipes and cap them, we do this so when your pool is finished we can just rerun your sprinkler pipes around your pool.

Patios Revamps (Reconnection after Patio install), This type of lawn sprinkler service call is just like the above explanation. If you are getting a patio put in call us first so we can locate your irrigation pipes, this will save you money when your patio is finished.
Dunedin Sprinkler System Repair
Drip irrigation, There are several different reason why we get calls about Drip Irrigation. In some cases people want drip irrigation installed in there landscaping.
Another reason is Drip irrigation Repairs, an example is the lawn company cutting the drip irrigation pipe.

Below you will find a list of cities and counties American Property Maintenance provides Lawn Sprinkler repair Dunedin 34697, 34698

Hernando, Pasco, Pinellas, Hillsborough,
St.Petersburg, Clearwater, Pinellas Park, Largo, Seminole, Dunedin, Tarpon Springs, St.Pete Beach, Safety Harbour, Oldsmar, Madeira beach, GulfPort, Treasure Island, Indian Rocks beach, Belleair, Redington Beach, South Pasadena, Kenneth City