Homosassa Lawn Sprinkler Repairs Regular maintenance of your sprinkler system is crucial for keeping your lawn healthy and vibrant. Over time, sprinkler heads and rotors can wear out, and leaks can occur, leading to a reduction in water pressure and coverage. By scheduling routine maintenance with American Property Maintenance, you can ensure that your sprinkler system is functioning optimally and that your lawn is receiving the right amount of water.

Homosassa Lawn Sprinkler Repairs
Pool and Patio Revamps: Don't Let Your Sprinkler System Get in the Way
If you're planning on installing a pool or patio, it's essential to consider the impact it may have on your sprinkler system. Before any construction takes place, it's essential to call American Property Maintenance. Our experts will locate your sprinkler pipes and cap them, so that when construction is complete, we can simply rerun your pipes around the new addition, saving you time and money.
Drip Irrigation and Wire Location: Specialist Solutions for Irrigation Problems
At American Property Maintenance, we understand that every irrigation system is unique, and that's why we offer a range of services to meet the specific needs of our customers. Whether you require new drip irrigation installation, repairs to an existing system, or wire location services, our experts are here to help.
Don't let a broken sprinkler system compromise the health and beauty of your lawn. Contact American Property Maintenance today at (352) 277-7834 to schedule your free estimate and take the first step to a healthy and beautiful lawn.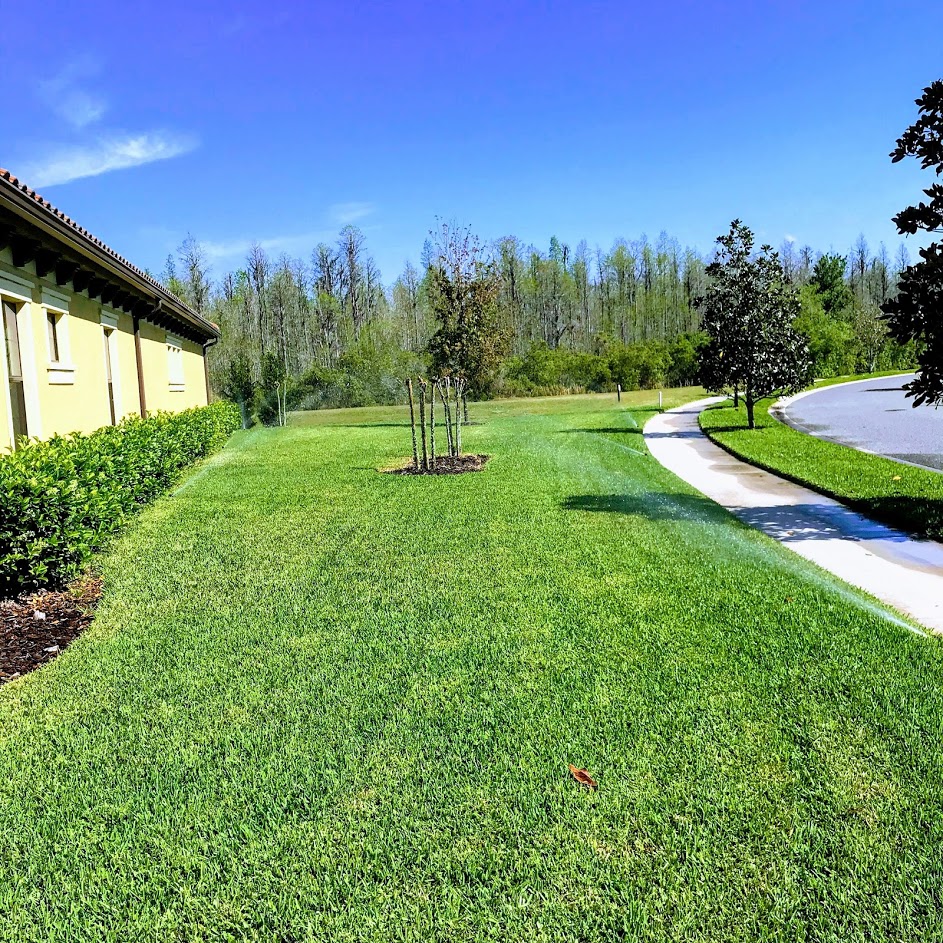 Annual Maintenance Program
At American Property Maintenance, our annual maintenance program is the key to keeping your lawn sprinkler system in top condition. Our expert irrigation technicians conduct a comprehensive inspection, cleaning, and testing of all components, ensuring that your system is ready to perform at its best.
With the benefits of our maintenance program, you'll enjoy peace of mind knowing that your system is operating at peak efficiency. Our program includes:
Priority Scheduling: You'll be given priority when it comes to scheduling appointments and repairs, so you won't have to wait long for service.

Exclusive Discounts: As a maintenance program member, you'll receive exclusive discounts on all of our services, including repairs and upgrades.

Increased System Efficiency: Regular maintenance means your system will run smoother, reducing water waste and saving you money on your water bill.

Longer Equipment Lifespan: By keeping your system in top condition, you'll extend its lifespan and avoid costly repairs down the line.
Investing in our annual maintenance program is an investment in the health and beauty of your lawn. With priority scheduling, exclusive discounts, increased system efficiency, and a longer equipment lifespan, you'll enjoy peace of mind and a lush, green lawn for years to come.
Call now to sign up for our annual maintenance program and experience the difference that comes with working with a true expert. Contact Tim Edwards at (352) 277-7834 to schedule your appointment today.