Lawn Sprinkler Repair Tampa, At American Property Maintenance, we know that keeping your lawn lush and green is important to you. That's why we've been providing top-notch sprinkler repair services to the Tampa area for over two decades. Our experience in the industry has taught us everything there is to know about lawn irrigation, from valve replacement to controller repairs.
We understand that a malfunctioning sprinkler system can cause stress and frustration, and that's why we offer free estimates for all repairs. Our team of expert technicians will diagnose and fix any issues with your sprinkler system quickly and efficiently, ensuring that your lawn gets the proper water it needs to thrive.
In addition to our repair services, we offer a wide range of irrigation solutions to fit your needs. Our team can design and install a custom sprinkler system tailored specifically to your lawn's unique needs, ensuring that every inch of your yard gets the perfect amount of water. Whether you're looking to replace an old system or install a new one from scratch, we have the expertise to get the job done right.
We understand that every lawn is different, which is why we offer a variety of payment options to fit your budget. Whether you prefer to pay by cash, check, credit card, or PayPal, we make it easy for you to get the services you need without breaking the bank.
At American Property Maintenance, we take pride in providing high-quality, reliable service to our customers. We stand behind all of our work with a comprehensive warranty, so you can rest assured that your sprinkler system will continue to function properly long after we've completed the repair. So if you're in need of lawn sprinkler repair in Tampa, look no further than American Property Maintenance.

Lawn Sprinkler Repair Tampa Florida
Don't let a malfunctioning sprinkler system ruin the beauty of your lawn. Is one of your sprinkler zones refusing to shut down? You could be dealing with a faulty diaphragm or simply old age. The good news is, American Property Maintenance has got you covered. With over 20 years of experience in repairing sprinkler systems, we have the expertise to quickly diagnose and fix the problem.
Our team of skilled technicians can accurately locate the issue and replace the old or faulty diaphragm with a new one.
We understand that a malfunctioning sprinkler system can be frustrating, that's why we offer fast and reliable sprinkler valve repair services to restore your irrigation system's optimal functionality. Whether you have a residential or commercial property, our team is equipped with the latest tools and techniques to tackle any sprinkler valve repair job, big or small.
We also believe in transparency and honesty, that's why we offer free estimates and our work is always warranted. Our payment options include cash, check, credit cards, and PayPal, making it easy and convenient for you to pay for our services.
Don't let a sprinkler valve that won't shut off ruin the beauty of your lawn. Trust American Property Maintenance for all your sprinkler repair needs. Call us today to schedule your free estimate and let us help you keep your lawn lush and green.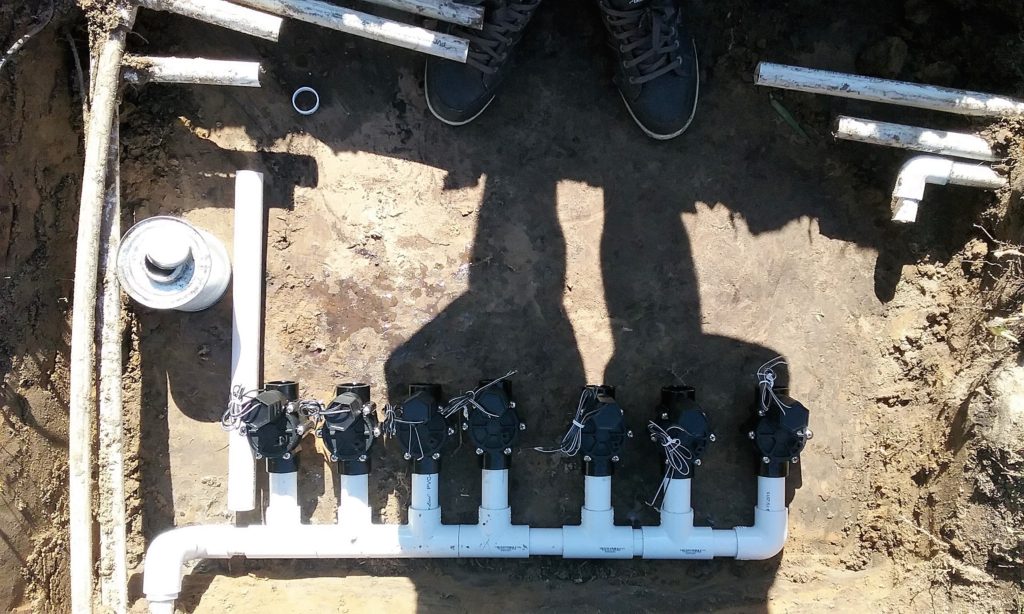 Sprinkler Valve Replacement
As an expert in the field of sprinkler repair and maintenance, I can tell you that a malfunctioning valve can cause a lot of headaches for homeowners. When you have a sprinkler zone that won't shut off, it can be frustrating to see your lawn flooded with water. In most cases, a faulty diaphragm is a culprit behind this issue. A diaphragm can go bad due to age or wear and tear, and in some cases, it may simply need to be replaced with a new one.
However, there are times when the valves are so old that the parts are no longer interchangeable. In such cases, the only solution is to cut out the old valve and install a new one. This can be a costly and time-consuming process, especially if the valve is buried deep underground. As a homeowner, it's important to understand the different factors that can contribute to the cost of repairing a sprinkler valve.
One of the main reasons why the cost of fixing a sprinkler valve can be expensive is due to how the manifold was installed. Many irrigation companies make the mistake of bunching all the valves together when installing a new sprinkler system. This makes it difficult to replace just one valve, as you have to replace all the valves in the manifold. This is because the valves are all connected to the same pipe, and if one valve goes bad, it can affect the performance of the entire system.
When it comes to repairing a sprinkler valve, it's important to hire a professional who knows what they're doing. Attempting to fix the valve on your own can lead to further damage and even more expensive repairs down the line. At American Property Maintenance, we have over 20 years of experience in repairing and maintaining sprinkler systems. We offer free estimates and all of our work is warranted. We also have a variety of payment options, including cash, check, credit cards, and PayPal.
Don't let a malfunctioning sprinkler valve ruin your lawn. Contact American Property Maintenance today to schedule a repair service. Our team of experts will diagnose the problem and provide you with an affordable and effective solution.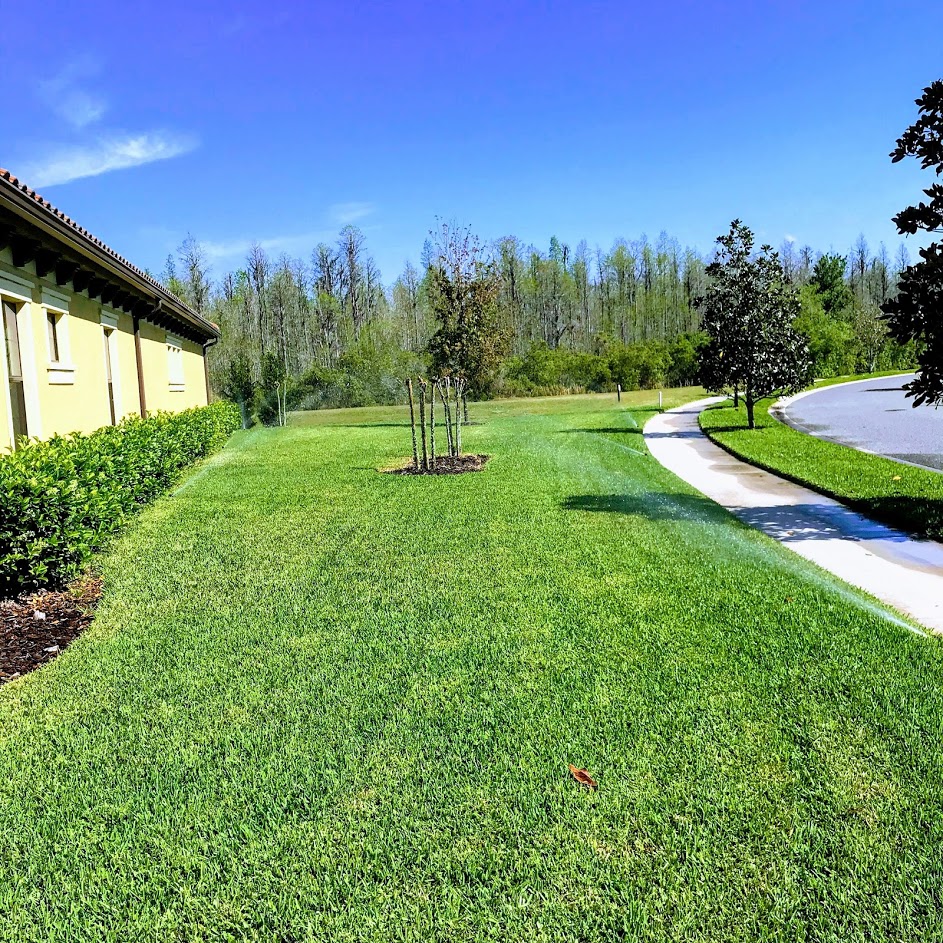 A yard sprinkler system is a venture that can enormously improve the magnificence and worth of your property. It gives a helpful method for keeping your grass sound and green without the requirement for manual watering. In any case, similar to some other mechanical frameworks, it requires ordinary support to work appropriately and keep going for quite a while.
Ignoring the upkeep of your yard sprinkler framework can prompt a lot of sprinkler repairs, diminished proficiency, and, surprisingly, an abbreviated life expectancy. In this blog entry, we will examine how a normal lawn sprinkler repair service can assist with broadening the life expectancy of your yard sprinkler system and guarantee that it keeps on working at its best for quite a long time into the future.
The most important phase in keeping up with your yard sprinkler system is to plan ordinary examinations. It is prescribed to have your system reviewed something like two times per year, once in the spring and again in the fall. During these irrigation inspections, an expert will check for any breaks, stops, or broken parts, and make any vital fixes. They will likewise change the sprinkler heads to guarantee ideal flow and water pressure.
Another significant support task is winterizing your lawn sprinkler system. At the point when the weather conditions turn cold, water in the lines can freeze and grow, making the lines burst. To keep this from occurring, it's fundamental to channel the water from the lines and shut off the water supply to the system before the primary freeze. An expert specialist irrigation tech can assist you with this errand.
Standard cleaning of your lawn sprinkler system is additionally critical for its life span. After some time, mineral development and garbage can stop the spouts and limit the water stream. Cleaning the spouts and channels consistently can keep this from occurring and guarantee that your system is working at top effectiveness.
Appropriate programming of your grass sprinkler framework is likewise fundamental for its life span. A grass sprinkler system that is modified accurately will guarantee that the perfect proportion of water is applied to the ideal regions at the ideal time. This will forestall over-watering or under-watering, which can harm your grass and lead to water waste.
Ultimately, it's critical to employ an expert irrigation business and trustworthy grass sprinkler fix specialist co-op. They will have the information and experience to determine and fix issues to have your sprinkler system running appropriately. Not exclusively will they set aside your time and cash over the long haul, yet they can likewise broaden the life expectancy of your sprinkler system.
Taking everything into account, standard upkeep is essential for the life span of your yard sprinkler system. By booking customary inspections, winterizing your system, cleaning the spouts and channels, programming it accurately, and recruiting an expert irrigation specialist, you can guarantee that your lawn sprinkler system keeps on working at its best into the indefinite future. By following these tips, you can keep your yard sprinkler system in top condition and partake in rich, green grass lasting through the year.
Lawn Sprinkler Repair Tampa
Pool Revamps (Re-connection after Pool installation), This type of irrigation repair call is very important. Before the pool company rips out all the irrigation pipes call us.
We will locate your sprinkler pipes and cap them, we do this so that when your pool is finished we can just rerun your sprinkler pipes around your pool.

Patios Revamps (Reconnection after Patio install), This type of lawn sprinkler service call is just like the above explanation.
If you are getting a patio put in call us first so we can locate your irrigation pipes, this will save you money when your patio is finished.
Broken Sprinkler Head, This is a common irrigation repair, and not that expensive. You have two types of sprinkler heads in your yard, Spray heads and Rotors.
Sprinkler spray heads just spray in a certain area as the rotors shoot far and rotate which covers a lot of ground.
We believe that Rain-Bird has the best lawn irrigation controllers. With that being said a sprinkler timer is very important, this allows you to set the watering days and start time.
Over time sprinkler timers wear out and new lawn irrigation controllers are needed.

Sprinkler Head Repair, Usually you can just unscrew one head and replace it with a new one, sounds easy but it's not.
To start with if you're replacing a rotor you're going to need to adjust the sprinkler head after you're done.
If you're replacing a sprinkler spray head you're going to need a certain kind of nozzle to make the sprinkler head spray correctly.
Drip Irrigation is becoming more and more popular and for good reason. Where ever you have your landscaping drip irrigation is highly recommended.
Common sense tells you plants like to have water on their roots and with a drip irrigation system you accomplish just that.
Irrigation Drip system repair evolves certain types of irrigation fittings. Without the proper knowledge of installing drip irrigation, it's likely to not turn out right.
The best advice if your looking to have drip irrigation installed have an irrigation expert do it.